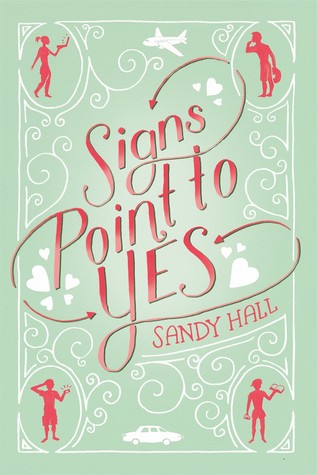 Book: Signs Point To Yes
Author: Sandy Hall
Genre: Young Adult, fiction, romance
Rating: 4/5
Format: Paperback
Where I got the book: Target. Really liked her first book.
Favorite Character:
Teo.
When I saw Sandy Hall was making a second book, I got excited. I randomly picked up
A Little Something Different
one day because I thought it looked adorable and ended up loving it. I was not disappointed by
Signs Point To Yes
. Hall's books are adorable, quirky, realistic romances and quick to read. They are nice breaks from highly intense or dramatic books. I did not like this book as much as her first book, though. There were parts where I thought it tried a little too hard to be relevant to too many things and it got overly complicated. Overall it was enjoyable and made me smile.