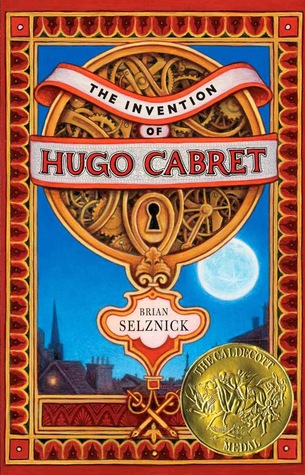 Book:
The Invention of Hugo Cabret
Author: Brian Selznick
Genre: young adult, fiction, historical fiction, childrens, fantasy, graphic novel
Rating: 5/5
Format: Hardcover
Favorite Character:
Hugo
Website
Goodreads
I have been meaning to read this book for a long time, and I was not disappointed. I watched the movie a long time ago and as I was reading bits and pieces started to come back to me. I kept remembering scenes of the movies being described and trying to remember if it was the Hugo movie I was thinking about.
This was a very quick read, and I was able to get through it in a few hours. The art is amazing and I could stare at his drawings all night. There was a nice balance of text and art that made for a nice progression of the story.